I saw this on Rinda's bog. She saw it here , The original FMM meme is sponsored here
How will you celebrate the holidays this year?
We will be at home with lots of family visiting this year. My brother has parked his motor home on the drive. We will no doubt be having fun moving between the house, the festively light gazebo we have put up and the RV. I expect lots of laughter.
What's the weather currently like where you live?
Rain of every type, every day, it is cold and miserable but today, this morning we have a window of sunshine. I will plant up the cyclamen I bought yesterday.
Do you decorate your home for the holidays?
Oh yes. I decorate the mantle shelf and around the fire. The large windowsill and a little in the kitchen. I like cream, white or red pillar candles, fresh greenery and various 'things' bought over the years.
What is your favorite Christmas movie?
Love Actually, The Holiday, Polar Express.
Favorite Christmas Carols?
Silent Night, Joy to the World

Do you have an advent calendar?
Yes. I made it for Ben in 1990. I still hang it even though some years now it is empty. This year I have put tags in the days when some thing is happening. When people are arriving or leaving or someone's birthday.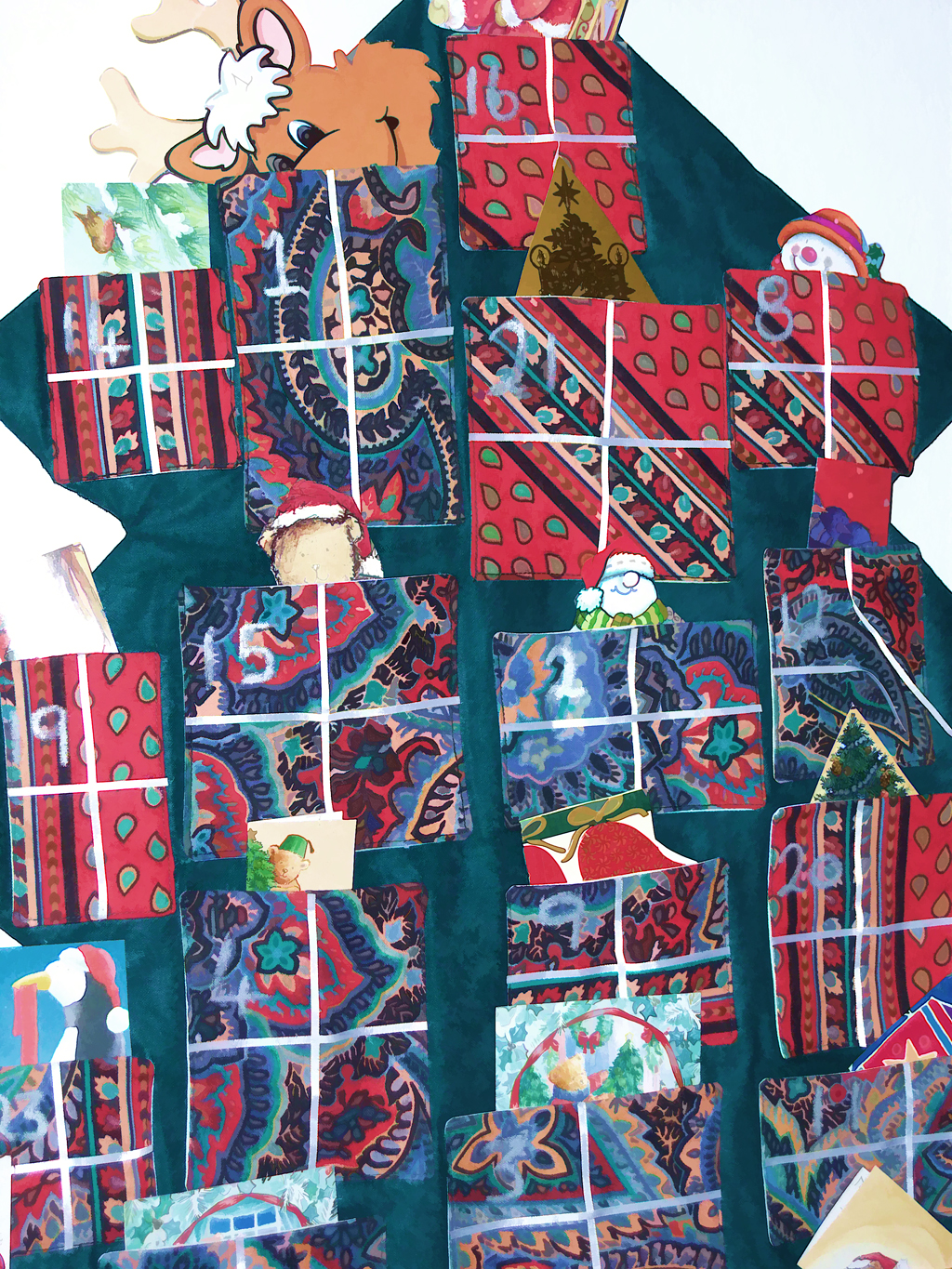 Do you prefer coloured lights or white lights
White. But this year Ben has put some red berry lights in a large red glass dish: they look lovely. Oh! and there are coloured lights in the gazebo.

What is your favorite food to eat over the holidays?
Nuts and Medjool dates and any kind of shell fish which we tend to have over the New Year weekend
Do you display a live tree, or do you prefer fake trees?
We always have a real tree. I buy a broad leaved one and have very little needle drop, and with a beautiful perfume
What would you need to make your holiday perfect this year?
My family with me.
The flu like symptoms that are with Paul & I to go away,
And snow for a few days? Well it would kill the bugs?
Thank you for this Rinda, just perfect for today.