It feels really autumnal here this morning. I don't mind a bit as it is my favourite season. I just love the colours of Autumn so I made a collage for you. I used Collage It Pro for Mac.
Over at Kim Klassen's Cafe, for Texture Tuesday this week she has asked us to use an image with orange in it and one of her textures. My beautiful orange Gerbera seemed to fit the bill. There is a layer of her texture 'Chase' over it.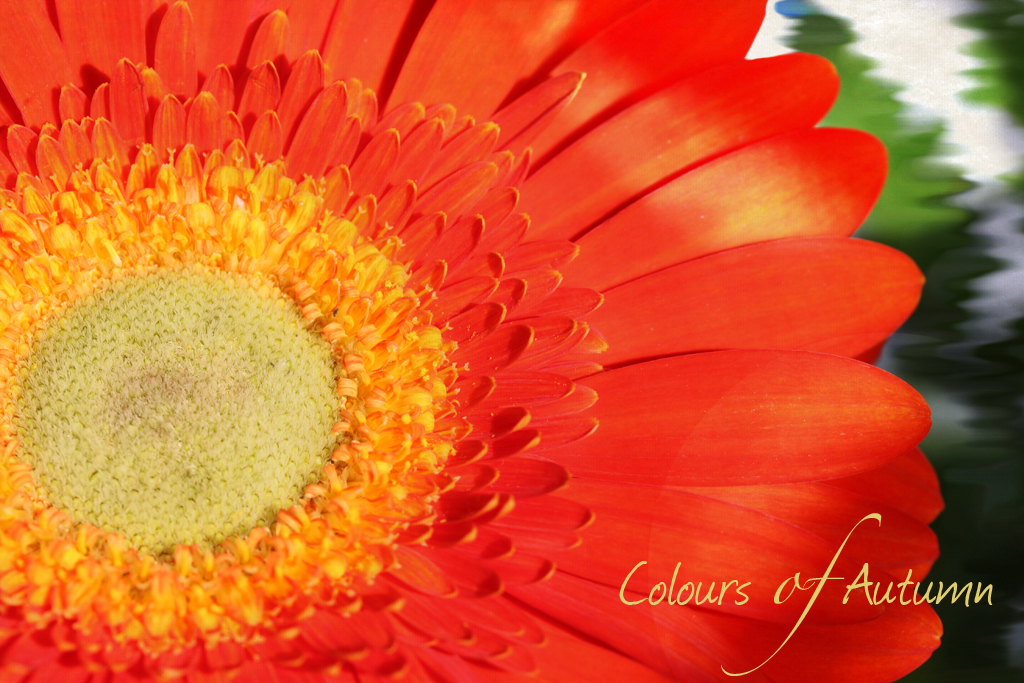 And not so much Autumnal more Kingfisher Blue.
Look what I got in the post today from Julie's Etsy shop,
inspiration for my fabric book that is 'resting' at the moment, but not for much longer now.
Thank you Julie for a speedy delivery and beautiful fabricky bits.