Two birthday party layouts.
When I scrap with paper I frequently use fabric or a paper bag or a calendar picture or something that is not traditional scrapbooking paper as the background, so I wanted to try using one of my photos as a background to a digital layout.
The background on this is one of those paper lanterns that you put a tea light in.


And the background here is a photo of the fire pit.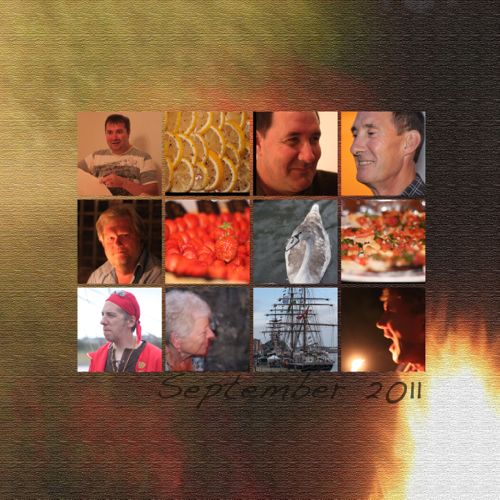 They look kind of Autumn to me, just right for late October and lovely memories of a fabulous weekend when it was slightly warmer!