Project 64 is looking for a beautiful sunny yellow this week. Crayola call it Goldenrod. I used to have a plant called Goldenrod flowering in my garden but it has disappeared this year!


Here are my finds for this lovely colour.
I saw this pretty rose on a walk this week. A yellow rose is a symbol of friendship and joy according to folklore, so this is for you.


This pretty Foxtail lily came in a bouquet my sister-in-law brought for me at the weekend. I thought it was so beautiful and just right for Goldenrod.


But this is my favourite find. It lives on the window-sil on the stairs, I walk past it a hundred times a day and today I looked a little closer. I love this project! I see things with new eyes every week.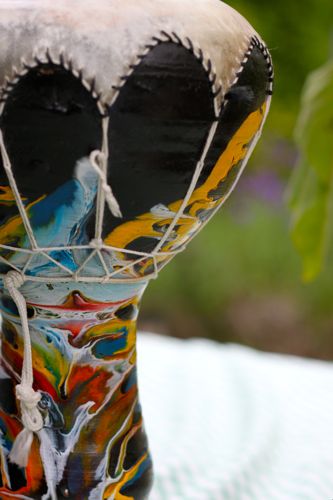 There will be lots more goldenrod to see over here this week.
Crazy Days of Summer are also looking for yellow this week so for the first time I am linking these pictures over there as well!