Project 64 are looking for Salmon this week.


The colour looks much paler on the little card with my scribble on it.
I had the crayon with me at the garden centre this week and choose this geranium because it was such a good match.


This beautiful peony has so many shades of pink including, I think, Salmon.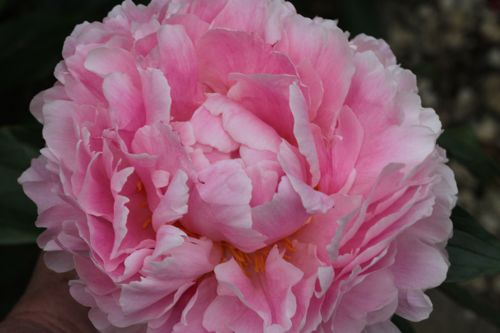 I used this tissue paper in the glass to photograph some gold earrings and it was still on my desk when I saw the reveal. I wanted the beads for another challenge but changed my mind, I am sure the whole thing says salmon.

Look over here there are some really beautiful Salmon pictures to feast your eyes on.
All my shots are SOOC this week.