Prompt 5
Post Photos
I made a thank you card for my sister-in-law yesterday & thought I would post 5 pictures of some cards I made. Some times I don't make any for months and then have a little rush on them. I also made a LO for this prompt. I wanted to play.
I have caught up with the prompts at last and had a lovely time on Sunday morning visiting some new blogs.

These were for my work collegues, and looked really pretty irl. I am not sure that my photo does them justice. There is a pocket on the front of the kite which held a gift voucher.

This was for another sister-in-law and was beautiful. It was the first time I had used some craft wire for anything other than a flower. The wings were shaped craft wire covered in fine hand made paper and the body was the wire wound around a paintbrush handle.

This was for a special lady that I worked with. She loved anything Japanese. The Kimono was made with some silk stuck to some card before cutting the shape. (I remember it frayed terribly!) She was thrilled with it.

This was for a brother who loves cake! It is made with short lengths of ribbon and fabric, the candle is the end of the shoe lace that runs along the side of the card. I made a few of these using craft paper and tiny lengths of plastic coated wire for the candles.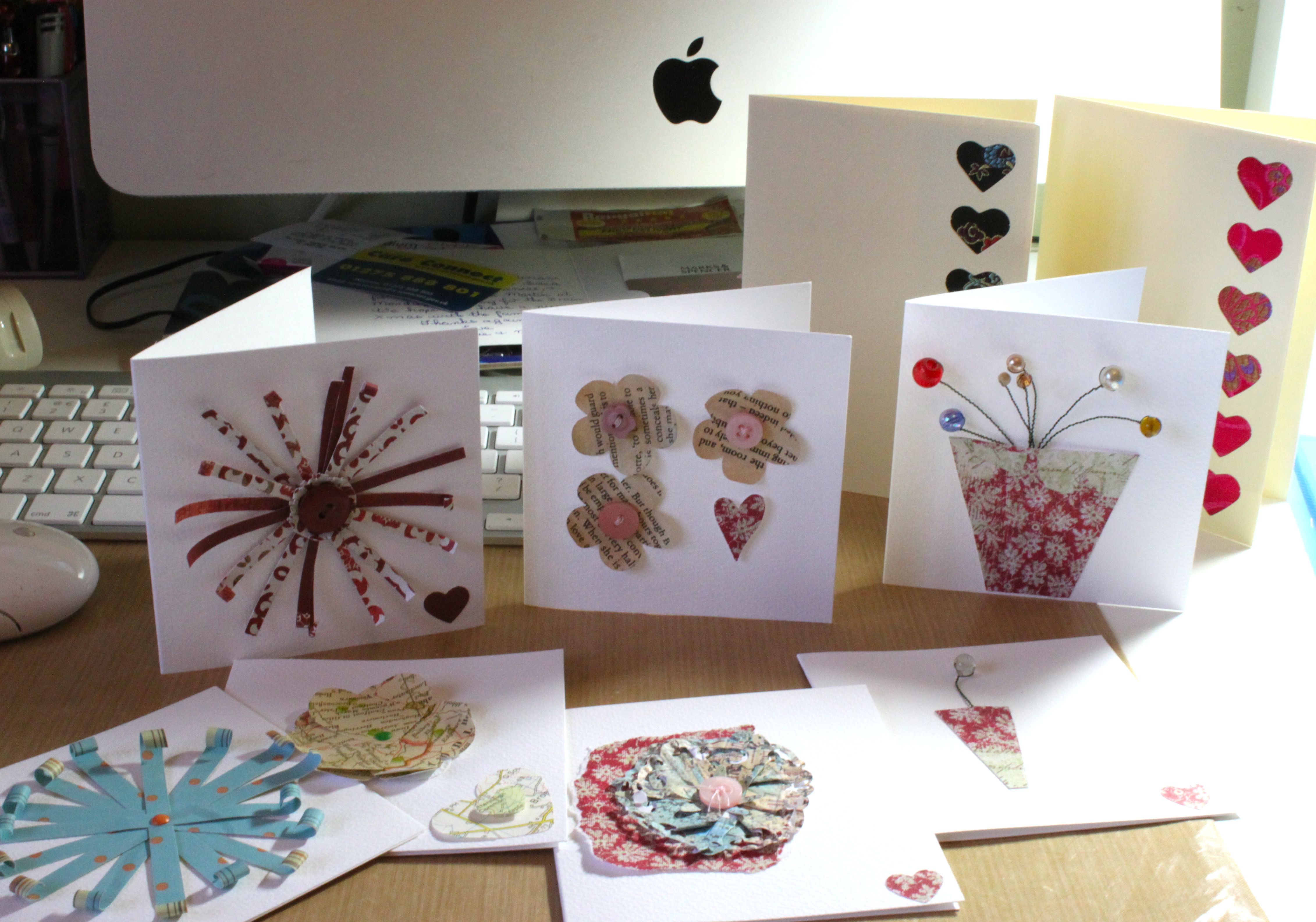 Thank you for remembering my birthday cards.
And the result from playtime this morning.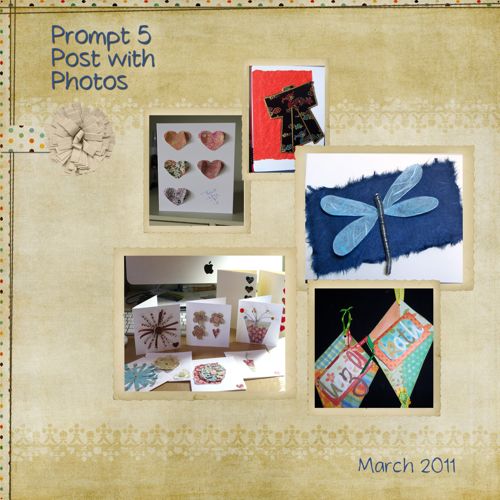 Papers Shabby Princess,frames, flower, stitching Katie Pertiet