For Photo Art Friday this week our challenge is to share any macro image (with whatever manipulations you choose) that pleases you.
I am still learning how to take macro images so I have played with the crop tool for this challenge 🙂
This is two copies of the same image with one turned 180deg to give me a blue background and the other cropped to put the flower head in the foreground. I used Bonnies texture, Abstract Elements Drops of Jupiter, altered the blending mode, added a frame & stamp, felt happy and called it done.

This is three images, the sea shore, a close crop of a pink rose and a close crop of some grasses. All at various blend modes until I felt happy. Three textures: Bonnies Heavenly, Purple Dust and Splash of Gold. It's my favourite. Not forgetting a frame of course.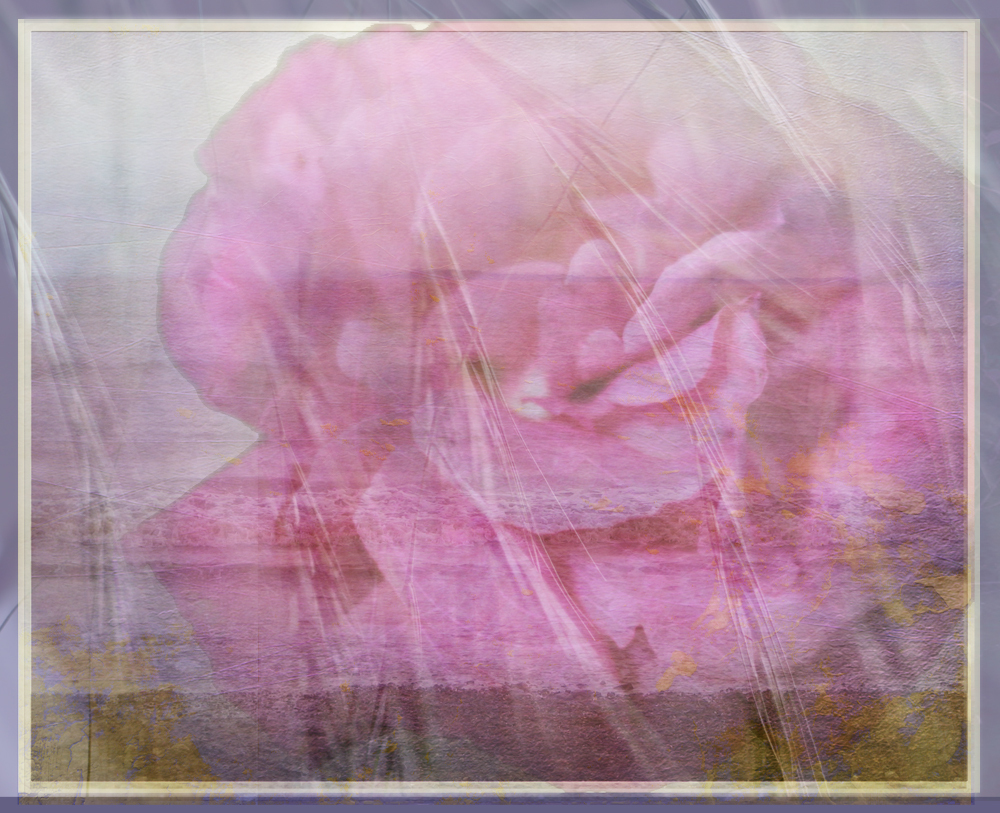 This is two images. The base one is of a plate of strawberries which I added a swirl effect to. I closely cropped one strawberry with leaves, and placed it on top, altered the blend modes, brushed away some texture from the leaves and put a vellum overlay on, added a frame, liked what I saw and called it done.

This is an image of a white tulip with one petal missing. I closely cropped the flower head and added 3 of Bonnies textures: Sweet Secret, Dream Wonder and Splash of Gold texture. I really liked the yellow stamens spilling over onto the yellow part of the gold texture.
I always liked the original photo of the Iris because it reminds me of a lovely afternoon spent with a girlfriend. I have given it a new lease of life by adding a Topaz Simplify action, a texture from Ruth West and a vellum overlay from Bonnie and yes, a frame.
What's with the frames? Quick and Easy frames was something I learnt on Kim Klassen's fabulous Beyond Layers Course.
I had a really lovely day off today, It was freezing cold outside so I stayed in and played.
I am linking to Photo Art Friday where there is some very beautiful digital art today.
I hope you have a wonderful Easter Weekend, that the weather is kind to you and all your eggs are chocolate. I on the other hand will enjoy my first glass of wine in seven weeks…Cheers.